NO ONE DOES MORE FOR VETERANS
75 Years Of Local Service
VFW Post 9143
has been serving
the Cumming area
since 1947.
As yesterday's defenders of freedom, we want to welcome today's military service members into our ranks to become part of our elite group. Our common bond is the battlefield, whether it is service in the Persian Gulf, Korea, Kosovo, the war on terrorism or peace-keeping expeditionary campaigns. Your courage and sacrifice have made a difference in preserving and defending world peace.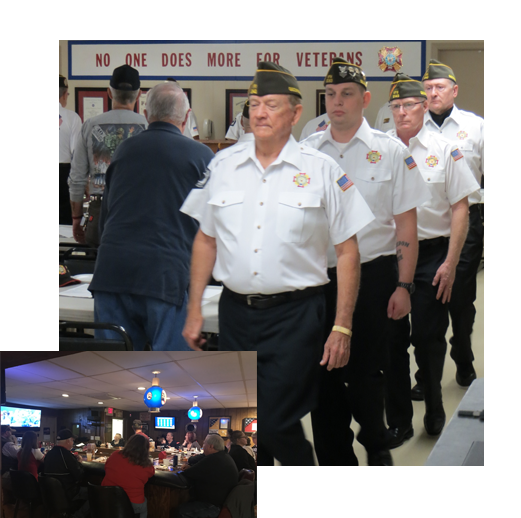 CC
Commander's Corner
Veterans, Comrades, Auxiliary Members & Guests,
Simon Sinek said it well, Leaders are people who hold a position of power: those who lead to inspire. We follow those who lead not because we have to, but because we want to.
Over the past several years many of the Post's Comrades and Auxiliary members had encouraged and asked me to consider running for Post Commander. As much as I appreciated your faith and belief in my abilities to lead with fairness and inspire others it wasn't time for me to accept such an honorable position.
I say that "timing is everything" and to, my surprise your encouragement, excitement, and enthusiasm for me to be the Post's Commander, didn't fade. At the time of the next VFW's Year Post elections, a voice spoke up and nominated me. Remember, timing, I accepted the nomination and now I am the Post's first female Commander.
My promise to the VFW's mission, the Post, Veterans, and their families is to lead with fairness, and compassion, to drive the change for the betterment of all. As your Commander, I will be the mentor, educator, and leader that has a "heart-beat" for others, is dedicated to the mission and is trustworthy.
I am honored and very excited to lead the charge and strive to exceed "Successful" Post criteria requirements, meet "All-State" criteria, and strive to meet "All-American" criteria through excellence in leadership, an increase in volunteerism, and the continued support of our community partners.
My heart, thoughts, and efforts are for the betterment of the Post's membership, auxiliary members, veterans, and their families. Together we will bring back unity, peace, and veteran participation as we support the VFW's motto, "No one does more for Veterans."
Together, we are Post 9143!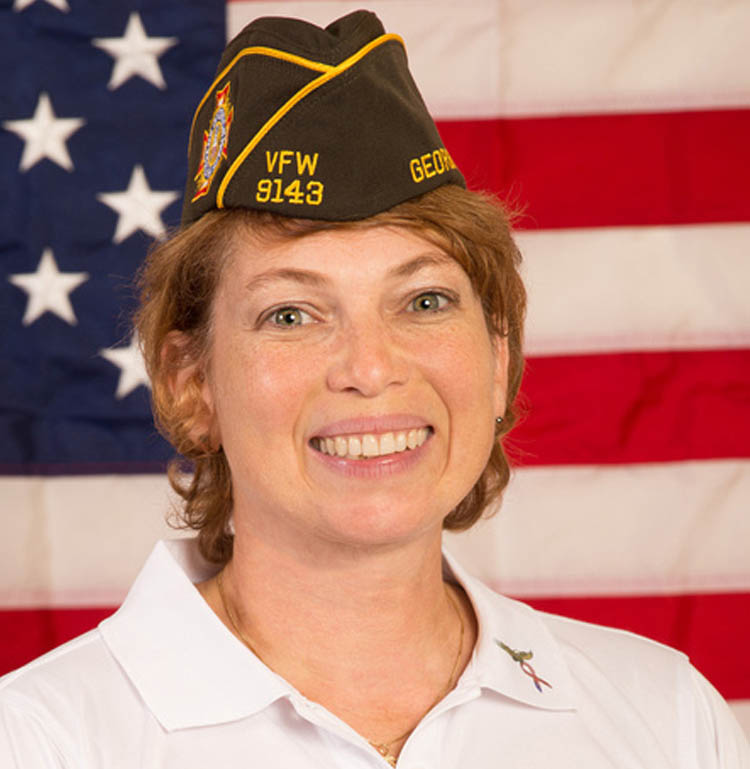 2022 OFFICERS
POST COMMANDER
MAJOR US AIR FORCE
SR VICE COMMANDER
CORPORAL US MARINE CORPS
JR VICE COMMANDER
STAFF SERGEANT US ARMY